Review Responses Are Essential
It's no longer a question if guests are using review websites. A study by TripAdvisor found that nearly all guests considered the reviews before booking, and an astounding 78% of guests thought more highly of businesses who left management responses.
At The Social Station, we know staffing and keeping up with the 10+ review websites is a strain on your staff. That's why we've simplified the process with a fully managed service.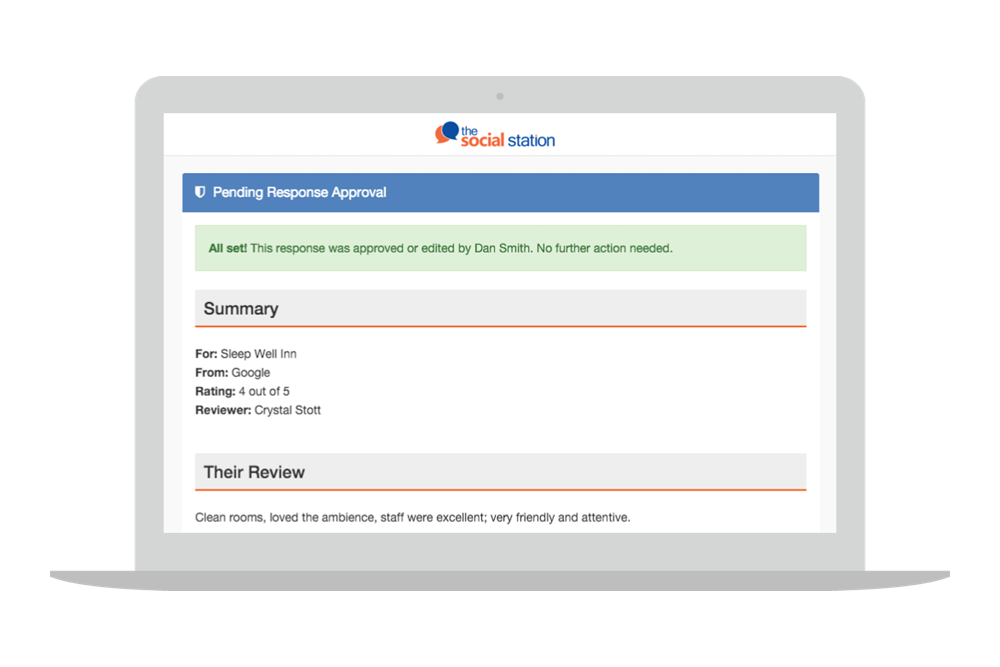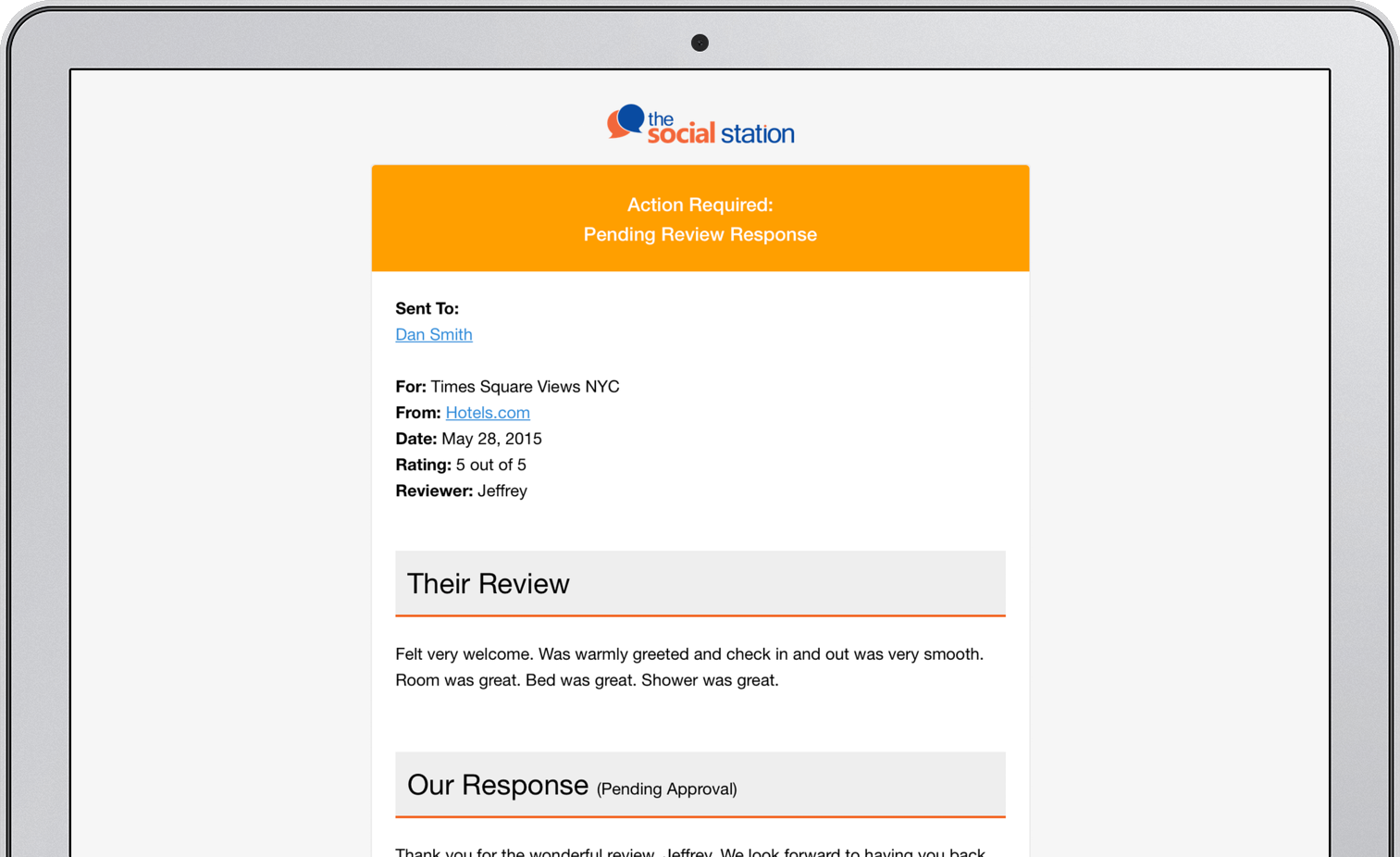 * Additional websites supported by request.
Introducing Expedia Real Time Feedback
Ask us about how our team can not only improve your Real Time Feedback response time, but convert up to 15% of your guests' positive experiences into positive reviews.